Book: Risk and Asset Allocation
Chapters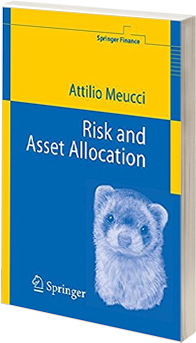 ---
Technical proofs and exercises
Tedious proofs and technical results, challenges, pitfalls and step-by-step solutions with MATLAB code, see ARPM Lab Exercises.
---
Applications
Python and MATLAB code for advanced risk and portfolio management, see here.
Employers
Hundreds of financial institutions worldwide have trusted ARPM with the education and the growth of their talent pool.